Yeovil Graduates Badminton Club
Way back in 1971 Douglas and Helen Anderson joined a badminton evening class being held in Yeovil College where they met other keen badminton players. The coach, Bill Whistlecroft, encouraged them to create their own club and enter a team in the local league. This inspired Douglas Anderson to 'graduate' from the evening class and hence the name of the club became Yeovil Graduates Badminton Club.
The only league in the area at the time was the West Dorset Badminton League, which is all mixed doubles. So Douglas, who enjoyed playing mens doubles started the South East Somerset Badminton League. This league had both Mens and Ladies doubles as well as Mixed Doubles.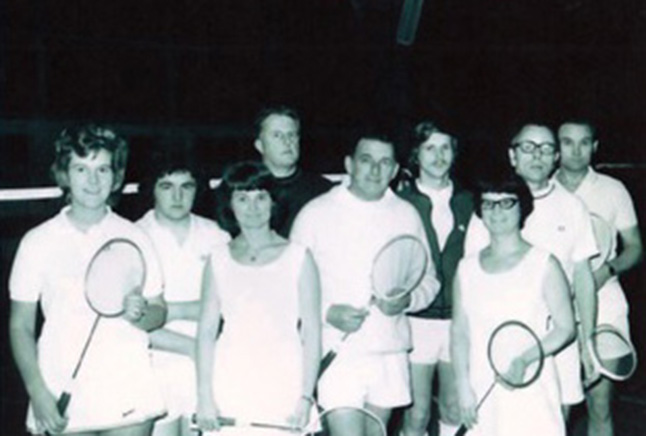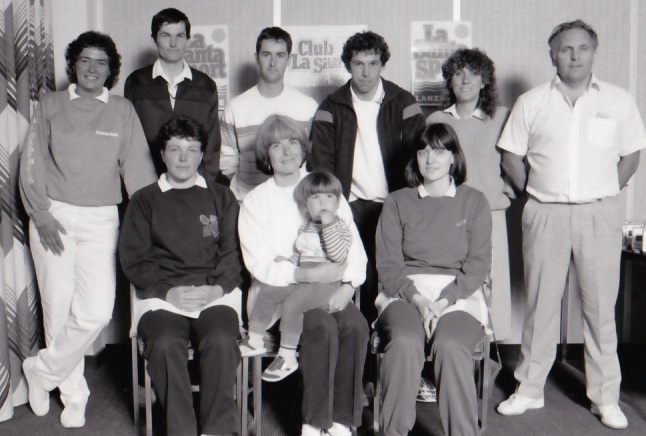 Yeovil Graduates Badminton Club went on to become one of the most successful badminton clubs in this area, winning the West Dorset Badminton League an impressive 21 times in succession, as well as the South East Somerset on numerous occasions and also entering and winning the Taunton League.
With the closure of Westlands Leisure Centre the club was forced to relocate to Preston School. After a season of reduced membership numbers (particularly ladies) a merger with Westlands Badminton Club was negotiated in 2016. This created Yeovil Badminton Club. Then Westlands Sports and Fitness Club reopened and Yeovil Badminton Club moved back to its spiritual home.
Westlands Badminton Club
Westlands Badminton club originally started playing in the Ballroom at Westlands Leisure Centre on mats that rolled out from under the stage way back in 1975. Starting off as a social Badminton club, they decided to become a more competitive club once the sportshall was built they moved in there.
They competed in the West Dorset Badminton League and South East Somerset Badminton League and developed a fierce rivalry with Yeovil Graduates Badminton Club. Finally knocking them off the top of the West Dorset and Taunton Leagues.